DIGOV's junior fellows are PhD students conducting research in the field of Digital Governance. Their research aims to educate the public about the effects of technological and social disruptions such as Big Data, Artificial Intelligence, Robots, 3D-Printing, the Smart Factory, Autonomous Cars or Chat Bots. 
Our Junior Fellows conduct their research at one of the universities of our international partnership: the Erasmus University of Rotterdam, the Bar-Ilan University and the University of Leeds.
The junior fellows (Phd students)
sharon avigad
Sharon Avigad has been a lawyer for 23 years and holds LL.B. and LL.M. degrees with honors from the Faculty of Law, Bar-Ilan University. She is currently a Ph.D. student in Law at Bar-Ilan University. Sharon has been specializing in administrative law and has been involved in auditing for about 15 years. During these years she has published audit reports on various government institutions. Her research, under the supervision of Professor Ariel Bendor, examines the changes in terminology that have occurred in Supreme Court rulings over the years, and specifically asks whether the court has adopted a more activist approach. The innovation in the study is the emphasis it puts on quantitative data. To this end, Sharon has used a methodology of machine-learning and statistical tools to analyze the results.
---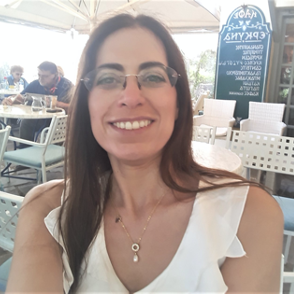 ESra demir
Esra graduated from Ankara University Faculty of Law at the undergraduate level and she holds a  master degree from the University of Galatasaray Faculty of Law (Istanbul), Public Law Master program. Her master thesis is about the protection of molecular genetic data in criminal law. Since 2017 she is a member of the Union of Turkish Bars.
As a Ph.D. researcher at Erasmus School of Law of Erasmus University Rotterdam she focuses on questions related to the ownership of human-bio data. She is concerned with questions like individuals' rights to get a fair share of the financial profit enjoyed by researchers who develop new diagnostic tools and drugs with the help of patients' genetic data. What kind of laws and regulations are needed to keep the interests of the individual as well as the society in genome and bio-data.
---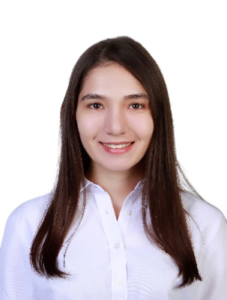 radwan eskhita
Radwan Eskhita is a doctoral candidate since 2019 at Erasmus School of Law of Erasmus University Rotterdam. He holds a Master of Law degree from Johannes Gutenberg University in Mainz, Germany. His research interests lie in the area of data protection and privacy laws with focusing on the laws in the Gulf Council Countries (GCC). For his M.A. thesis, he wanted to have a better understanding of the data protection law for the cloud providers. For his PhD thesis, he is working under the supervision of Prof Stamhuis and Prof Heine, he is studying data protection laws in GCC and wishes through his research to understand the extent to which data protection norms travelled to the Gulf Council Countries as a consequence of policy decisions inside EU-based multinational companies. He is working as administrator in the field of compliance and technology in Germany. He also writes and publishes regularly legal and technical articles in several online newspapers and academic journals.
---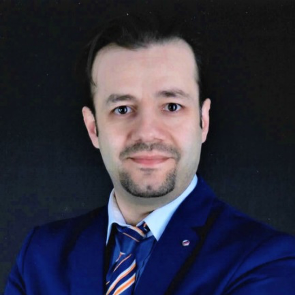 keren horowitz
Keren Horowitz is a Ph.D. Candidate at the faculty of law, Bar Ilan University. Her dissertation, titled "The Knesset Legal Advisor, Primary or Secondary Actor in Legislation Process in Knesset Committees? Mixed Method Empirical Research Using Data Science Tools" is being written under the supervision of Dr Ittai Bar-Siman-Tov.
Keren is the CEO of the Rackman Center for the advancement of the status of women in the law faculty.  Keren served as the Head of the Rackman Advocacy and Legislation Unit from 2014 to 2018. Before entering the legal field, Keren worked as a software engineer in several start-ups and in Cisco systems LTD.
Keren earned her LL.B. from Tel Aviv University and her B.Sc & M.Sc. In computer science from the Hebrew University of Jerusalem.  Her thesis title was "Distributed lookup in dynamic peer to peer network" under the supervision of Dr Dahlia Malki.
---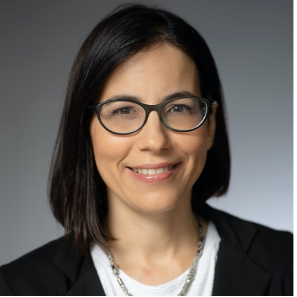 joris krijger
Joris Krijger's Moral AI-Gency project is centered around the question of operationalizing ethics in specific Artificial Intelligence domains. The field of AI ethics, with its strong emphasis on high-level principles, has yet to start exploring how these ethical principles can be operationalized. Focusing on the conflicting demands that principles can impose on AI design and the challenge of formalizing multi-dimension concepts such as 'fairness', this PhD examines the specifically the organizational dimension of AI ethics. Thereby Joris focuses on  governance processes as well as on the underlying assumptions and values shaping AI development. With his research he likes to to contribute to an answer on the just distribution of moral responsibility and ethical risks in AI development and deployment.
---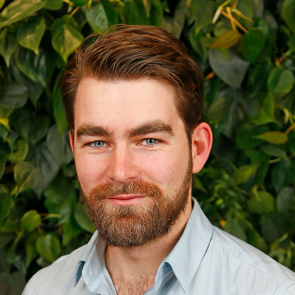 bar fagon mizrahi
Bar Fargon Mizrahi is a Ph.D. student at Bar-Ilan University Faculty of Law under the supervision of Dr Ittai Bar Siman Tov and Dr Ayelet Sela. Her Research discusses the development of tools for dealing with violations of individual rights due to technological developments with test cases such as mobile apps. Bar is also a Research Fellow at the BIU Innovation Lab for Law, Data-Science and Digital Ethics at Bar-Ilan. She has an LL.B and LL.M. from Bar-Ilan University Faculty of Law, Summa Cum Laude.  During her studies, Bar worked as a research assistant and teaching assistant for multiple researchers.
Bar also brings with her important relevant practical experience, as Legal Counsel at Excellence Investments Group, Bar was in charge, inter alia, of implementing privacy protection laws, building databases for the entire group (10 subsidiaries), and handling ethical issues.
Bar conducted a research on the subject of Ethical Risks in Terms of Service and Privacy Policies of Mobile Apps, which won the support of research grants from the Ministry of Science and Technology (Grant No. 3-15723), the Israel Council for Higher Education and the Data Science Institute at Bar-Ilan University. Bar was invited to lecture on her research at the Machine Lawyering's 2021 Conference, "Human Sovereignty and Machine Efficiency in the Law" and was awarded a best paper prize.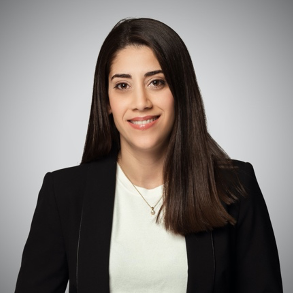 kostina prifti
Kostina Prifti holds a LLM degree (cum laude) in Law and Technology from Tilburg University (2020) and a MSc in Public Law from University of Tirana (2017). Since September 2020 he is  a PhD researcher at Erasmus School of Law, researching the regulation of autonomous robots in healthcare. The large-scale emergence and diffusion of autonomous robots in healthcare appears a matter of course and it brings along disruptions to our legal norms, the most prominent of which are in the regimes of liability and patient safety, privacy, personal autonomy and liberty of patients, authenticity and deception of patients. This PhD research takes a technology-regulation approach and asks what the most effective mode of regulation for this technology would be, adopting a decentred understanding of regulation that includes private stakeholders in the decision-making framework. The conclusions of this research aim at guiding regulators in ensuring compliance of autonomous robots in healthcare with our ethical and legal norms, as well as present relevant contributions in the theoretical ground of technology regulation.
---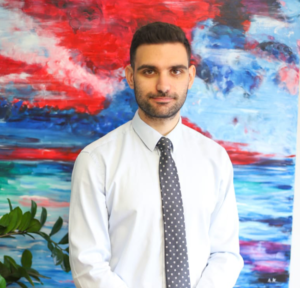 elhanan schwartz
Elhanan Schwartz is a doctoral student in the Bar Ilan Law Faculty under the supervision of Dr Ittai-Bar-Siman-Tov His research focuses on data science applications to improve legislation quality. In parallel with his theoretical work, Elhanan is leading the Israel legislation digitization project on behalf of the Israeli Ministry of Justice. That is a wide-range government project which aims to convert all legislation and regulation in Israel into a machine-readable digital format and to develop advanced tools for digital representation of the law. Elhanan holds MBA from Bar-Ilan University.
---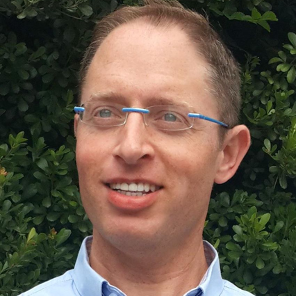 ofir stegmann
Ofir Stegmann is a Ph.D. student at Bar-Ilan University Faculty of Law and a member of the BIU LawData Lab. His doctoral dissertation, "Regulatory Networks: Empirical Network Analysis of CSR International Organizations and the Israeli Legislators and Parties" (advisors: Prof. Oren Perez & Prof. Reuven Cohen), integrates regulatory questions with network science and big-data programming implementations. During his doctoral studies, Ofir was awarded by the President of Israel, Bar-Ilan President and Bar-Ilan Rector, and assists\ed in courses on data science, networks, text analysis and international economic law. He has a LL.B. (Summa Cum Laude) from Bar-Ilan University and clerked for Adv. Eli Zohar, the chairman of Goldfarb-Seligman law firm.
---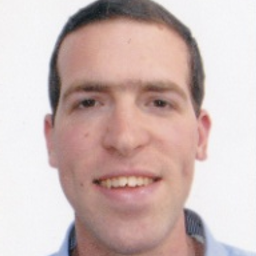 Einav tamir
Einav Tamir is a PhD student at Bar Ilan University Law School, under the supervision of Prof. Oren Perez and Dr Yotam Kaplan. 
Einav's research focuses on consumer empowerment and on its possible ethical impact on hybrid market regulation. 
Einav holds an LLB (Magna Cum Laude) from Bar Ilan University (2016) and an MSc in Regulation of Utilities from London School of Economics and Political Science, focusing on e-Commerce and Cyberlaw (2017). 
Einav's final MSc essays in LSE were on Non-Transferability of Digital Assets from Users' Post-Mortem Perspective: The Right Kind of Wrong? and Enhancing Trust in E-Commerce: Informing Consumers by the Modalities of 'Code' and of 'Law'. Both essays marked with distinction. 
Prior to her PhD, Einav served as a teaching assistant for Contract Law in Bar Ilan University and Netanya Academic College, and was part of the founding team of the Hebrew Research Network (HRN) of SSRN. During her studies in Bar Ilan, she was a research assistant in several projects including Transnational Regulation, E-Democracy, Behavioral Analysis of the Law, Empirical Legal Studies and Civil Procedure. 
---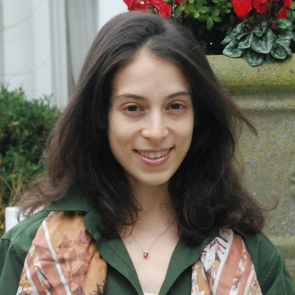 nurit wimer
Nurit Wimer is a doctoral candidate at the Faculty of Law at Bar-Ilan University, under the supervision of Prof. Oren Perez. Nurit earned her LL.B. and LL.M. from Bar Ilan University, with honors, in 2018 and 2019, respectively. Nurit is a member of the Israeli Bar, and served as a lawyer in the area of regulation and administrative law in one of the elite Israeli firms as part of the Regulatory and Governmental practice group.
During her LL.B. studies, Nurit was a member of the Faculty of Law's Excellence Program at Bar-Ilan University. In addition, Nurit served as a research assistant to Prof. Adi Ayal, Prof. Hadar Dancig-Rosenberg in her joint research with Dr Anat Peleg and Prof. Ariel Bendor, Dr Manal Totry-Jubran; and Prof. Gideon Sapir.
Nurit's doctoral dissertation is focused on meta-regulatory issues (i.e. the practice of governing, monitoring, controlling and supervising the regulatory process itself). Her research deal with issues in the field of developing methods for regulatory impact assessments and designing regulatory policies. Another aspect of the research concentrates in algorithmic regulation, which refers to standard-setting, monitoring and behavior modification by means of computational algorithms.
---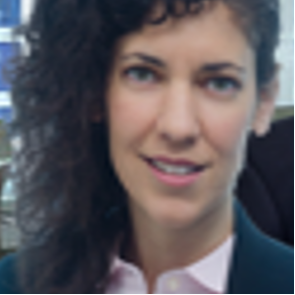 linfeng xie
Linfeng Xie's project is centered around the question of cross-border data protection between China, the EU and the US  in terms of regulation practices of governments and contract practices of businesses.  Data collection, capture, analysis and application are also showing a trend of globalization, but data supervision has not kept up with the pace of globalization. Besides, no unified rules have been reached between countries. In the context of countries adopting different regulatory systems for cross-border data flow, the relationship between data security and data flow is difficult to balance globally. Therefore, his research focuses on how to improve relevant regulations in the EU, the US and China by drawing on international experience.
---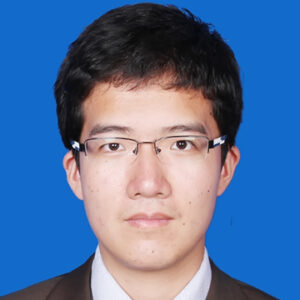 Antonella zarra
Antonella Zarra is doctoral researcher at Hamburg University within the European Doctorate in Law and Economics (EDLE), a joint program by Erasmus University Rotterdam, Bologna University and Hamburg University. She is also AI Policy Program Manager at Meta (formerly known as Facebook), where she coordinates Open Loop, Meta's experimental governance initiative.
She holds a Master's Degree (Magna Cum Laude) in Economics of International Institutions (2016) and a Bachelor's Degree in Economics and Management (2013) from Bocconi University, Italy. She was a visiting student at the Chengchi University of Taipei, Taiwan.
Previously, she worked in research and consultancy for the European institutions at the Centre for European Policy Studies (CEPS), a Brussels-based think tank, where she carried out policy evaluation studies on regulated markets. Antonella served also as a policy officer in the European Affairs Department of the Italian telecoms network operator TIM and as a trainee in the Digital Single Market Task Force of the European Commission (DG Competition).
Antonella's doctoral project deals with the regulation of artificial intelligence (AI) and automated decision-making systems. Through the lenses of law and economics, in her dissertation she scrutinizes the economic incentives that would justify any policy intervention in the field of AI, with a specific focus on liability issues, data ownership and AI trustworthiness. Antonella is specializing empirical legal studies and computational law (natural language processing and machine learning for legal texts). Her further research interests include sustainability and gender studies.
---