DIGOV's associated fellows are people which are engaged in the field of digital governance. Their activities contribute to research and practice in the field. This may reach from basic research at universities over administration at various levels of government to dealing within regulatory ecosystems at the level of business and industry. Associated fellows actively contribute to the mission of the Jean Monnet Centre of Excellence. 
Our Associated Fellows conduct their research at one of the universities of our international partnership: the Erasmus University of Rotterdam, the Bar-Ilan University and the University of Leeds.
Dr Shu Li
Dr Shu Li has obtained the doctoral degree in law and economics at Erasmus University Rotterdam in 2021. His doctoral dissertation focuses on regulating emerging technologies such as 3D printing. Dr. Shu Li's research findings can be found in journals such as European Journal of Risk Regulation, Geneva Papers in Risk and Insurance and Aansprakelijkheid, Verzekering & Schade (AV&S). His current research areas are at the intersection of law and economics, emerging technologies regulations and digital governance. In particular, he uses economic models to explain the desirability of diverse legal instruments in dealing with the risk and uncertainty posed by data-driven automated technologies.
---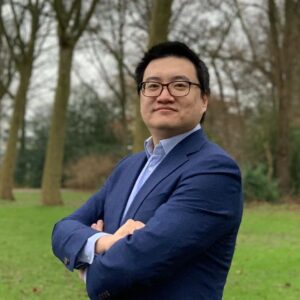 Dr Alberto Quintavalla
Dr Alberto Quintavalla is a lecturer at the Rotterdam Institute of Law and Economics. He received his doctoral degree at Erasmus Universiteit in 2020 with a research about water governance. He has been visiting PhD researcher at the Hebrew University of Jerusalem and the European University Institute. His research interests are at the intersection of environmental governance, human rights and digital technologies. He has published in leading journals, served as a guest-editor of the European Journal of Risk Regulation and was an organiser of international conferences. He is admitted to the Italian Bar.
---